First CAREC Development Partners' Forum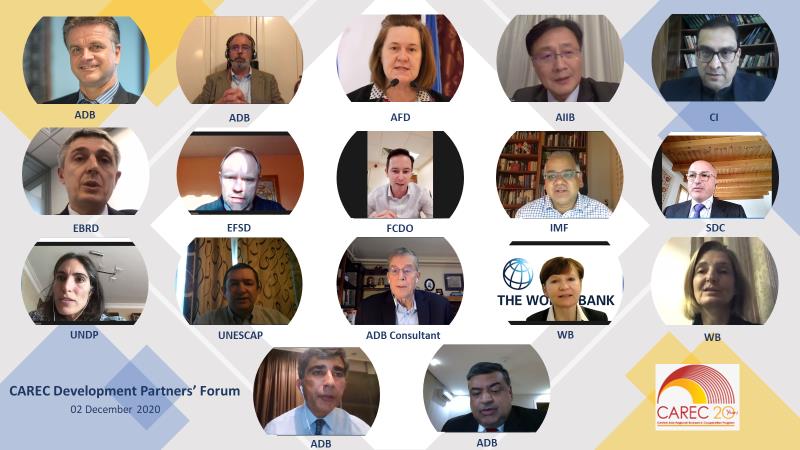 Representatives from multilateral and bilateral development partners joined the first CAREC Development Partners' Forum.
In his welcome remarks, ADB Central and West Asia Department (CWRD) Director General Werner Liepach noted the active participation and crucial role of development partners in CAREC's regional cooperation agenda, including post-COVID-19 recovery efforts and CAREC 2030 Strategy implementation.
Participants also explored ways to further expand their engagement with CAREC, including through information sharing, financial and technical support, and engagement with CAREC Institute. As of September 2020, CAREC recorded $39.2 billion in total investments, including $14.7 billion financed by ADB and $11.5 billion by other development partners.
Key Documents
Presentations
CAREC 2030: Key Regional Initiatives